Hey, so you wanna send an email to a vendor to get their product, and you have to order via email but you dunno how to proceed?
Well, not to worry, we are here with your simple a-z guide stating how to write the quotation up until you are done with your transactions and sample email request for the purchase order. I have put this guide together to help you on any occasion, and this sure will be your go-to.
You can also see many order email templates, and I am giving you tips for placing an order via email.
Some general tips are whatever the purpose you're writing for, always mention the item you ordered or are going to order. The next thing to remember is you have to mention the vendor's name.
In this guide on how to write an email to a vendor for an order, the first thing I will explain is sending a request for a quotation.
That is because suppose you see an item on the internet with no price tag or you wanna buy an expensive product or a service; Then you will have to ask for the price from several companies to get the best price you can. 
Getting an idea about your order via email
As I mentioned, you first need to get a quotation for the product you need to purchase. This type of email should be very precise. You must include which item you want, which model, and which color if several are available.
Let us look at an example, say you have to buy a gold-plated necklace. In the email, you have to include which length, the thickness of the coating, and what metal your necklace is. If you need it on a particular day, you also have to include it when you're hoping to get your order delivered to you.
For an example, you can write it like this;
Subject: Asking for a quotation for [ your item]
Body:
Dear sir /madam,
I want to request a price quotation for a [item]. I notice that your company has several different models; I feel the [item description/model] would be the most appropriate for me.
I also want to know how long it will take to ship the [item] to [your delivery address/county]. /I would also like to see whether you can deliver the [item] to [ delivery place] before [the date you want your item].
I appreciate any help you can provide.
[Your Name]
Alternatively, if you do not know precisely what you want, you can request more information first or a catalog. After you go through the catalog, remember to ask for a quotation, so you have a written document to prove if they suddenly change the price, given that you are not changing your order after you receive the quotation. 
How do I write an email to a client for an order?
Let us say that you received a satisfactory quotation from one of the companies. Next, you want to send a purchase order confirmation email to the vendor because the company needs an order confirmation mail to process every order request email.
They will probably send you a request for order confirmation which will look like the following sample email request for purchase order based on our afore used scenario of ordering a gold-plated necklace.
Hi [your name],
First of all, we would like to thank you for offering us this opportunity to be your jewelry maker. We are very keen to deliver you the best.
As soon as we receive your confirmation with a purchase order, we will start making your beautiful necklace.
We are looking forward to hearing from you.
Thank you,
Regards,
[Company name]
The above sample can be altered and used by a company or any service provider/ seller in case you are wondering how to write an email to a customer for the order. This is also how to ask for order via email from a potential customer.
So, how do you respond to this? This is the time you have to send an order confirmation email to the seller. 
Here, you have to include your postal address with zip/postal code, the date, your vendor's company details.
In a formatted purchase order, you will include a table and the price breakdown, including shipping and service charges in the quotation.
Down below is a simple format of a purchase order.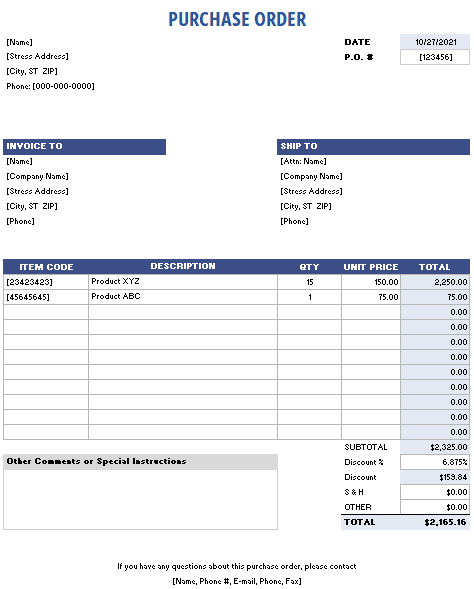 DOWNLOAD PURCHASE ORDER TEMPLATE
Your purchase order confirmation email to the vendor will not be completed with just that.
Under the purchase order, you have to summarize your order and write an enclosure.
So, how do you write a formal email to place an order enclosing a copy of the PO?
Here, you will ask for order confirmation from the company. Also, state that you're looking forward to receiving their delivery. I'm giving you a sample enclosure so it will be easier for you.
Dear sir/madam,
Based on various discussions and communications I have had with you/your company, we are pleased to enclose herewith our formal Purchase Order for [your item].
Kindly signify your consent on the copy of this letter in a token of acceptance and send it back to me for my record.
I now look forward to receiving your timely delivery.
Thanks, and regards,
Yours truly,
[Your name]
After you send this email, you will get their confirmation email which will include payment details and the exact date you will receive your items Which will look like this;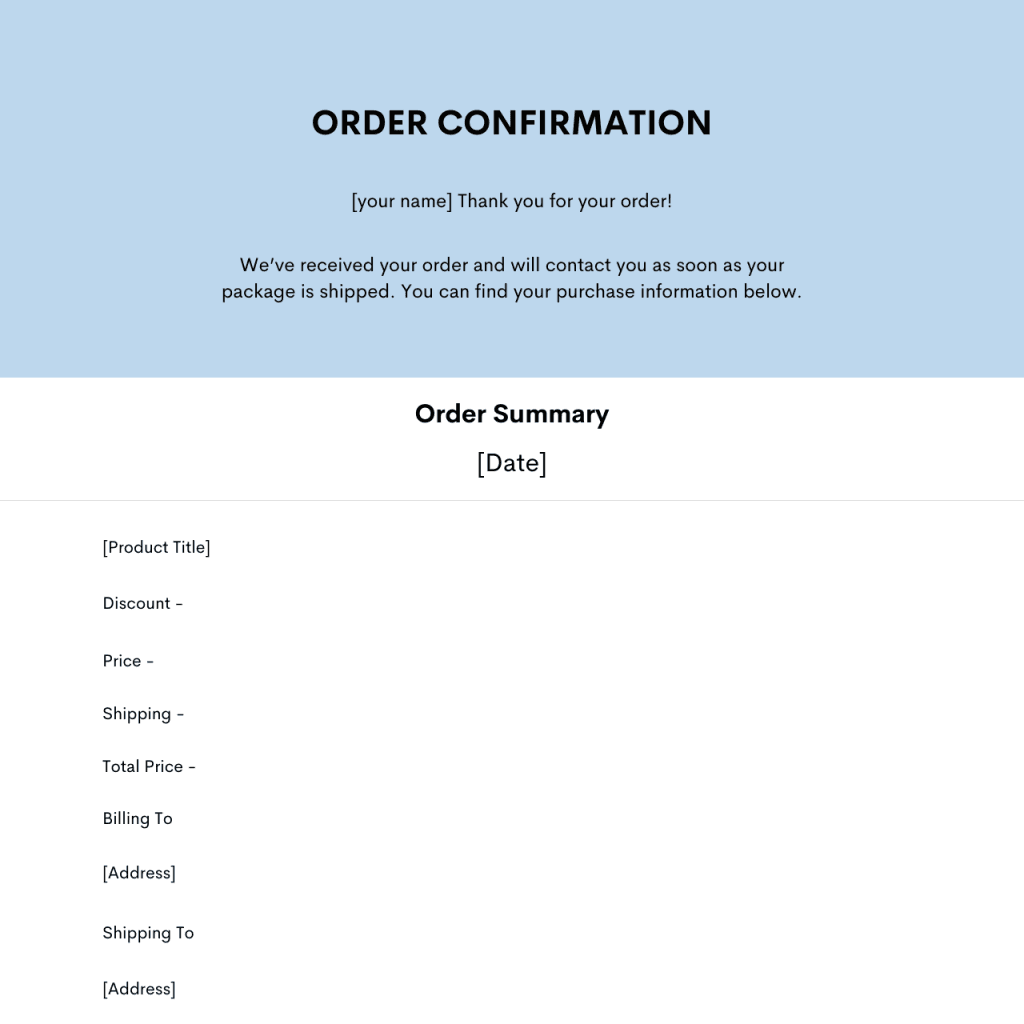 Very smooth, huh? Well, not really. Sometimes, well, most of the time these days, your order will be delayed due to various reasons. Then you will want to know the status of your order.
I know your next question will be, "How do I write a mail to a client asking about the current order status?"
First of all, in your subject, you have to mention that you want to check the status of your order. Do not forget to mention your order number as well so by only looking at the subject the company can understand what you're getting at.
 For example, let's say you proceeded with the necklace order and ordered it, and your order number is 2716029. Write "To know the status of my order with the invoice number:2716029."
You have to remember to keep the body short and straightforward, do not go on and on about your order. You need to include the date of your order, your invoice number, and the date you expected to receive the order.
Then ask for the status of your order, when you can expect to receive it.
That is it.
To make it easier for you, I'll write this template so you can copy-paste it and fill it with your details.
Subject: To know the status of my order [your order ID]
Body:
Hello Team,
Recently, I ordered a [item you ordered] from [name of the vendor] on [order date]. I was notified that the item would be delivered to me by [expected time of delivery].
However, I haven't received my item so far.
I, therefore, would like to request you to provide me with the status of my order. Also, I would like to know when I can expect my item to be delivered to me. I would like you to escalate my request to a higher priority.
I am looking forward to a quick reply.
Thanks,
[Your Name]
[Order ID]
I think this order email sample can help you in your distress on your missing item.
Wrapping up…
So, we have covered almost all the types of emails you will have to send to handle your order via email, starting from how do you write an email order? I think you will not face any problem regarding this subject and can run back to this whenever you do. 
You May Also Like to Read:
How to Ask for a Purchase Order in an Email?
Inspirational and Motivational New Year Email to Employees